Warning
: preg_match_all(): Compilation failed: invalid range in character class at offset 7 in
/homepages/23/d339537987/htdocs/ec/wp-content/themes/p2/inc/mentions.php
on line
77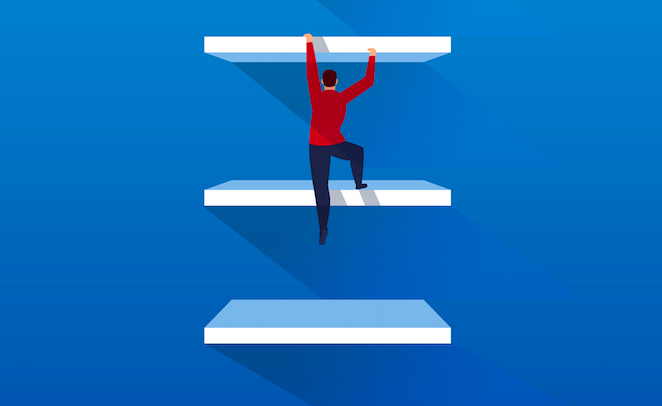 All of us who are privileged to serve in leadership should hold a commitment to constant self-improvement. Becoming a better version of yourself is worth doing on its own merits—plus it can help you become a more successful and effective leader.
It's something you can do at any level of achievement, at any point in your career. We all have room for improvement. Here are some tips and starting points for you to try in building a better version of yourself:
Resolve to change. Many people think they're fine the way they are and don't feel any need to change, improve or evolve. But in both leadership and life, if you're standing still you're falling behind; if you're not improving or growing you're not progressing. Great leaders are always willing to change—and also willing to make a thoughtful investment of time and effort in themselves.
Become more self-aware. If you're serious about wanting to become a better leader and person, self-awareness is a great place to start. Assess your behavior, evaluate your actions, and gauge the reactions you receive. Try to view yourself through the eyes of those around you, and ask yourself where you need to improve.
Model the way. Become aware of yourself as a role model—to others within your organization, to your colleagues, to the young people in your life. That awareness will encourage you to constantly do your best and maintain the highest levels of integrity so you don't disappoint or lead astray those who are looking up to you.
Control your temper. Any display of anger is a sign of lack of emotional control. Anger is a common human trait, but it's a quality that is unpleasing, unhelpful and self-destructive. If you give in to anger, you hurt yourself more than anyone else. If your temper is an issue, practice anger management techniques when things are calm, so when your temper flares you're already on top of it.
Practice radical honesty. I am a big supporter of telling the truth, the whole truth and nothing but the truth, because at the end of the day any communication laced with lies will make people lose respect for you. Being honest while exhibiting compassion is one of the most important characteristics of a great leader.
Find ways to be helpful. Helping others is one of the best paths to becoming a better person. When you support someone in need, you realize that you can be of value to other people and that you have a role in adding to the store of good in the world.
Show people you care. Showing people you care about them builds the connections and trust that fuel great teams. It also makes them feel happy—which will likely spread back to you.
Lead from within: As a leader, if you really want to improve, work on the one thing over which you have control: yourself.
---
N A T I O N A L   B E S T S E L L E R
The Leadership Gap: What Gets Between You and Your Greatness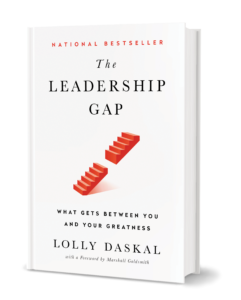 After decades of coaching powerful executives around the world, Lolly Daskal has observed that leaders rise to their positions relying on a specific set of values and traits. But in time, every executive reaches a point when their performance suffers and failure persists. Very few understand why or how to prevent it.
---
Additional Reading you might enjoy:

Photo Credit: iStockPhotos
The post How to Become an Improved Version of Yourself appeared first on Lolly Daskal.