Warning
: preg_match_all(): Compilation failed: invalid range in character class at offset 7 in
/homepages/23/d339537987/htdocs/ec/wp-content/themes/p2/inc/mentions.php
on line
77
What are the eight must-have skills for executive and administrative assistants for today? As you enter into 2017, be sure you are equipped with this top-notch skill set. Joan also talks about one bonus skill, tune in to see what it is.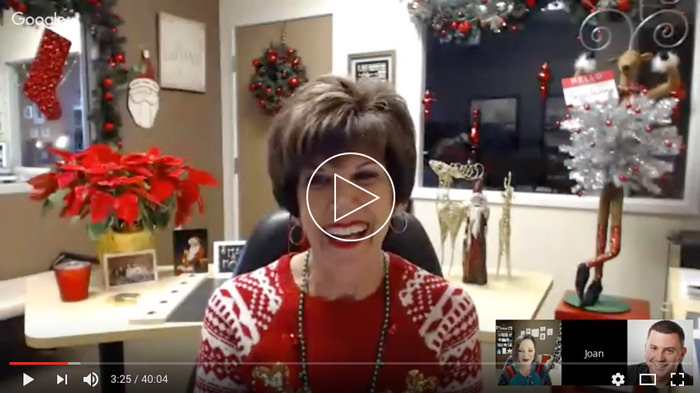 Webinar Resources & Follow-up Links
Download the Webinar Handout: Must Have Skills For 2017
Download the Chat Archive: Day 10 Chat Archive 12 Days
Download Your Certificate of Attendance: Certificate-Of-Attendance-Must Have Skills
Bonus Resources
Resilience Article by Joan Burge (Executive Secretary Magazine)
The Revolutionary Assistant Article by Joan Burge (Executive Secretary Magazine)
Reminder to check out the Focus Video Links Joan talked about in Day 1.
Watch the documentary Paper Clips (Shared by Michelle P.)
Revolutionary Assistant Printable for Your Desk: REVOLUTIONARY-HANDOUT-Office-Dynamics
Dr. Daren Martin, book, A Company of Owners
In the chat attendees were also talk about Slack, Microsoft Lynch, Skype for Business, Jabber and more!
Special Offers

To redeem this offer, simply add this item to your shopping cart and the price will be reduced! No coupon code necessary.
Catch up with all the 12 Days of Christmas Webinars
We would love to hear from you. How are you enjoying this webinar series? Also, Joan asked in this webinar, how are you going to grow in the area of collaboration in 2017? Share in the comments below.
The post 12 Days of Christmas Webinar: Must-Have Skills for 2017 appeared first on Office Dynamics.