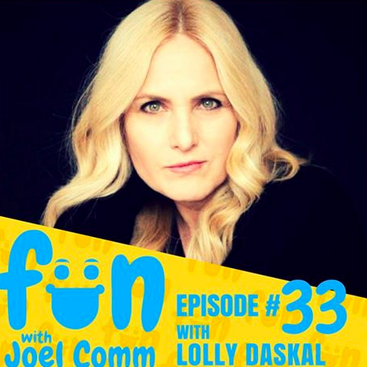 Joel is the self-confessed 'dumbest person in the room' with today's guest, author, and speaker, writer Lolly Daskal. Joel brings out Lolly's inner girl and discusses her obsession for books and reading at least one book per day, sometimes before breakfast Joel discussed Lolly's latest book: Leadership Gap – What Gets Between you and Greatness, and find out why this leadership book is different to others and how you can leverage a weakness into strength.
LISTEN BELOW
Find Lolly on her website
Read Lolly's latest book: The Leadership Gap Book : What gets Between You and Your Greatness
The post Fun With Joel Comm and Lolly Daskal appeared first on Lolly Daskal.