Warning
: preg_match_all(): Compilation failed: invalid range in character class at offset 7 in
/homepages/23/d339537987/htdocs/ec/wp-content/themes/p2/inc/mentions.php
on line
77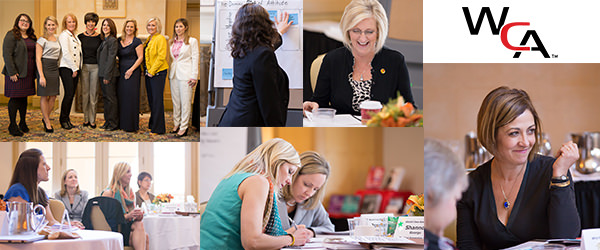 Some assistants have it. Some assistants don't.
What is it, you ask? That intangible, invaluable "wow" factor.
Here's the good news: It's a learnable trait! Anyone can develop their own unique wow factor. It has nothing to do with your title or pay grade; it's about who you are as a professional.
The wow factor is a term we use in the World Class Assistant™ certificate program to describe the powerful executive presence that the most successful administrative professionals exude. These assistants know how to command a room. They remain poised even under the most intense pressure. They know how to make intelligent decisions on-the-spot.
In short, they possess abilities that make others say, "Wow!"
As a result, these assistants enjoy an increased level of respect and even reverence. People look up to them and listen when they speak. People ask for their opinions and guidance. People trust them. They are World Class Assistants.
Hopefully, you're reading this and thinking, "Yep! That's what I want!" If that's the case, we have a few recommendations to help you get there.
Build Exceptional Competence
Your core abilities are the foundation. You have to be an expert at what you do. The wow factor isn't all about the exterior. It's what's inside too. You can't have it if you don't first have the skills to do your job exceptionally well.
Refine Your Professional Style
Your physical presence is a big part of the wow factor. How you present yourself, your style and your overall look create your total package. There are many elements to consider: how you dress, your body language, your facial expressions, your gestures, and more. Learn to observe the successful people around you and mirror their example. But don't forget to incorporate your own unique touches too!
Monitor Your Speech
Your voice is a critically important tool for communication. It can either enhance your wow factor or detract from it. Listen to your tone, as well as the words you are using. Do you sound authoritative, composed and enthusiastic? Or do you sound scattered, timid, and weak? Others can pick up on things that are subtly hidden in your voice. Remember that the wow factor can be both seen and heard.
Embrace Serenity
When things fall apart (which they frequently do in the business world), some assistants fall apart too. They lose all perspective and let their stress filter into every interaction and behavior. But assistants with the wow factor are viewed as a port in the storm. They're steady, clear-headed and focused, even when others are not. They have peace and serenity because they know, whatever happens, they have the ability to meet any challenge head-on.
This wow factor idea comes from our World Class Assistant™ Certification and Professional Designation program. If you're looking to really develop and leverage your own unique wow factor, this "high-end boot camp" might be the perfect next step in your career evolution. The only curriculum based designation specifically for administrative professionals, this program is designed to help you develop the skills required to really WOW your executive(s).
We know that investing in a comprehensive training program like World Class Assistant is a big decision. That's why on March 29, 2017, Joan Burge will be hosting a live Q & A session to address your questions and help you decide if it's the right fit for you. We hope you'll join us to learn more and have some fun!
Register Today
The post Developing Your "Wow" Factor appeared first on Office Dynamics.