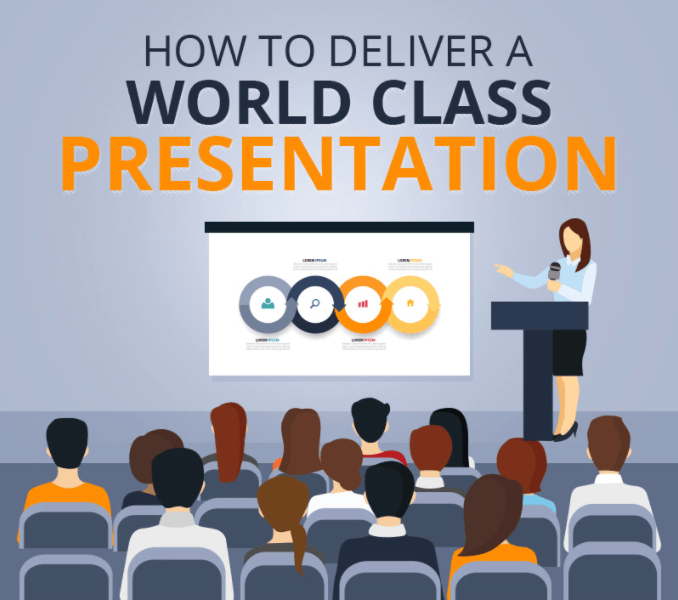 As you climb the corporate ladder, delivering a business presentation becomes one of the most important skills that you need to learn. A business presentation has to be informative, engaging, influencing, and entertaining at the same time. If one of these four key objectives are not covered well, the effectiveness of the presentation falls down immediately.
It is a well-established fact that planning and preparation are the two steps that cannot be compromised, and are often not overlooked but most newbie presenters fail at the delivery step. Having a dull opening with a nervous demeanor might throw your audience into an irrecoverable state of disinterest. Showing that you are passionate about the topic and delivering the presentation with full-confidence is quite important.
Usage of visuals can help expand horizons of your presentation for far better outcomes. If you open your presentation with a jaw-dropping statistics, the chances for your audience to pay attention to the rest of content go up, drastically. The audience tends to remember these figures for a long time and your views also find better acceptance.
Check out this infographic from 
Malcolm Andrews
 to learn how to deliver a presentation effectively and improve your presentation skills. Also, check out various things that you should adopt on and also many others that you need to avoid while delivering a presentation.

The post How to Improve Your Presentation Skills appeared first on Office Dynamics.