Warning
: preg_match_all(): Compilation failed: invalid range in character class at offset 7 in
/homepages/23/d339537987/htdocs/ec/wp-content/themes/p2/inc/mentions.php
on line
77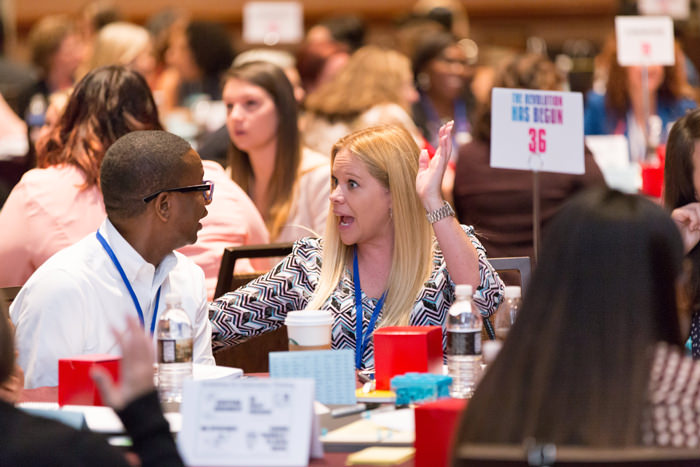 This past October, I was honored to be part of the 2016 Office Dynamics International Conference, The Revolutionary Assistant. If you had asked me several years ago if it were possible to pull off a 400-person think tank, I'm not sure how I would have responded. Happily, I believe in exploration thinking, so today, I can say, "Absolutely!" And here's why.
About a year ago, I found myself on a catch-up call with Joan Burge, something we've done regularly in our relationship over the past 18 years or so. We were talking about my new company, 84.51°, and how my new building was designed to support innovation in our work with Kroger. I was sharing how I had started doing think tanks in our new "creative thinking space" using Compression Planning®, which sparked a conversation on helping assistants be more revolutionary, the theme Joan was planning for her 2016 Conference for Administrative Excellence. The seed of possibility was planted.
Often we miss the opportunity to germinate the seed of possibility because we stick to only Yes-or-No questions. Without an explorer's mindset, we might inadvertently rule out a great innovation. Typically, Compression Planning® think tanks are done with groups of 8-12 people. I had personally done sessions with up to 40, but certainly not 400 or more. If we focused on the question, "Can we do Compression Planning with 400 or more administrative professionals?", we may have missed the opportunity.
Often, questions come to us in yes-or-no formats, after all, it's a much quicker conversation—the trick to making cool things happen, though, is re-framing questions in our own minds to a "How" format. "How can we make that work?" "How might we pull it off?" "How" questions nurture possibility. Compression Planning® founder, the late Jerry McNellis, liked to say, "If only people would take more time exploring how we can make something work instead of focusing on all of the reasons why something won't work—we could accomplish so much more in so much less time!"
Shortly after my initial conversation with Joan, I started enlisting a support network on how we might pull off a 450-person think tank. I called Pat McNellis at the Compression Planning Institute—had they ever done something on that scale before? I called my sister (and fellow Compression Planning Specialist)—would she be interested in helping me pull off something super cool? I reached out to the assistant to my CEO—would she and the 84.51° assistants be open to attending the conference and supporting the session onsite? In their book, The Leadership Challenge, authors Jim Kouzes and Barry Posner call out "enlisting others" as an important leadership behavior. Very rarely do we accomplish big things by ourselves.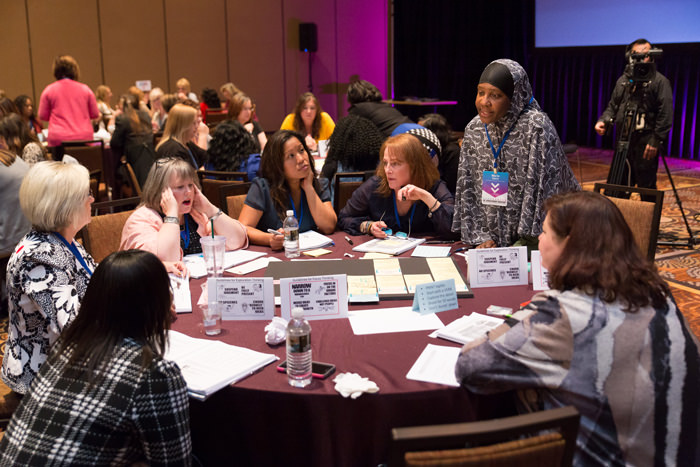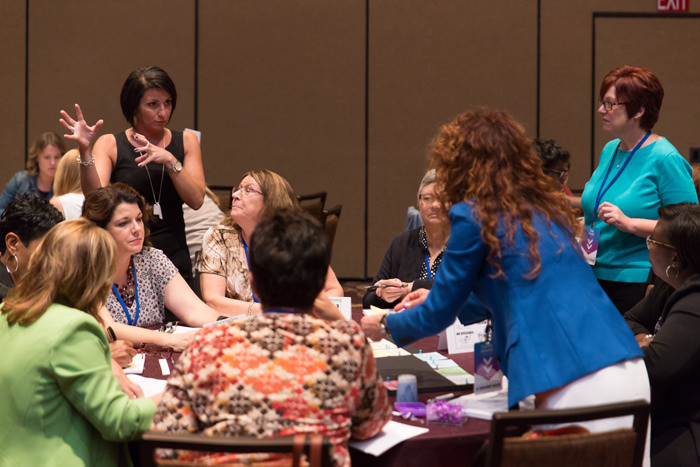 Having an explorer's mindset and enlisting others created the possibility for taking something designed for 40 people and making it work for over 400. But one other factor came into play that helped move it from possibility to reality. About three weeks before the conference, I did a "test run" with the 84.51 assistants, who helped surface the need for some adjustments from what was originally planned. I reached out to some additional experts to help tweak and refine the plan. And my sister provided regular encouragement and advice. By connecting with and expanding my support network and staying open-minded to feedback and changes, we moved from possibility to reality and ultimately pulled off a cool and successful 450-person think-tank teambuilding event.
In the end, the seed of possibility bloomed into a successful teambuilding session. It was a collaborative effort to move from possibility to reality by focusing on "How" instead of "if," enlisting others in the vision, and being open-minded to feedback, other ideas and changes.
Guest Post by Annette Brown
Annette Brown is a master-certified McNellis Compression Planning specialist with over 20 years' experience helping teams tackle complex business challenges. She started her career in administrative roles where she leveraged her Compression Planning skills to lead award-winning administrative teams, execute special projects and help her leaders deliver value and results for the company. With 17 years in the learning and development arena, Brown currently helps lead the learning organization for the highly innovative new division of Kroger known as 84.51° in Cincinnati.
When not at work, she enjoys traveling with her husband and daughter, sewing, crafting and making traditional Italian dishes. Brown holds a Bachelor's degree in business from Indiana Wesleyan University.
The post From Possibility to Reality appeared first on Office Dynamics.